Leo Joseph Polk, At a Glance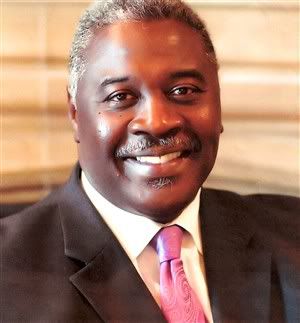 A former accountant, Leo Joseph Polk brings business savvy to his dealings for Polk Entertainment. As the head of the company, he manages five bands that perform at weddings, bar mitzvahs and quinceañera celebrations. He often pulls double duty and takes to the stage during these special events.
Mr. Polk studied liberal arts at Carnegie Mellon University and took up business studies and marketing, with a minor in music education, at Texas Southern University. His affiliations include the All Saints Church, the Willowbridge Band Booster Club, the Southern Christian Leadership Conference, the American Federation of Musicians, the International Trumpet Guild, International Musicians, and the National Association for the Advancement of Colored People.
Not one to forget his beginnings, Mr. Polk credits his successes to a slew of mentors: Dr. Raymond H. Kaufman, legendary professor Conrad O. Johnson, Dr. Nathan H. Topek, Alex Brennan-Martin, Father B. Fred Hannah, and Bishop Jose Leopoldo Allard.
When he is not making music, Mr. Polk enjoys watching and playing sports, and spending time with his children. He gives generously to the Special Olympics, the Houston Food Bank, and the Cystic Fibrosis Association.